Type of trainer Interactive Smart direct drive with motor brake
Magnets 32 Neodymium magnets/Transmission None
Electrical requirements 110-240 Volt , Mains power optional
Power indicator Multicolour LED , Spot on floor
Connection indicator (ANT/BT) 2 LEDs
Firmware upgradable Yes
Suitable cassettes 2018:Various Shimano, SRAM & Campagnolo cassettes,2018: Shimano & SRAM: 8 – 11 speed. Campagnolo body sold separately
Suitable axles Width of rear fork: Race 130 mm, MTB 135 mm. Adapters for other widths available
Fitting bikes Will my bike fit? Supplied with Front wheel support , Quick release for road bikes and mountain bikes (5mm)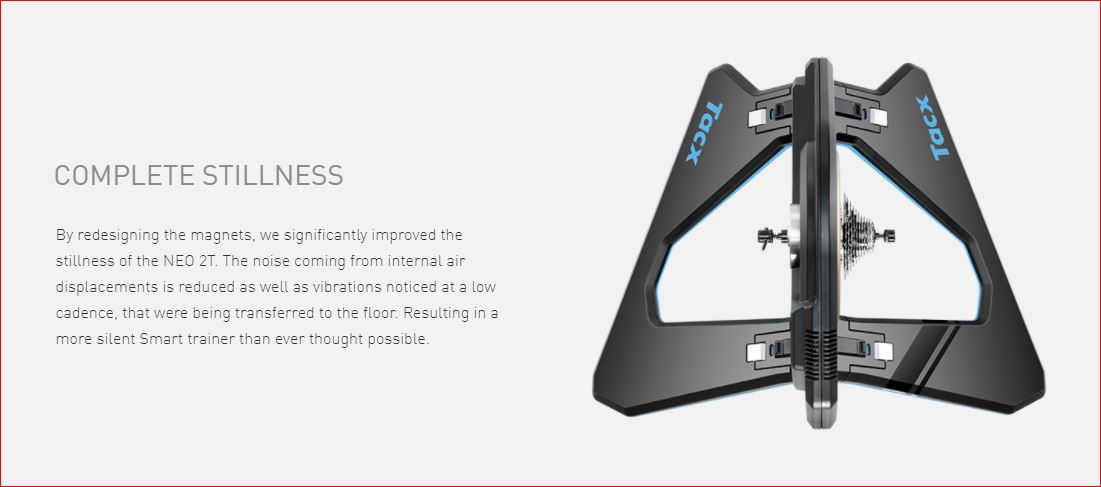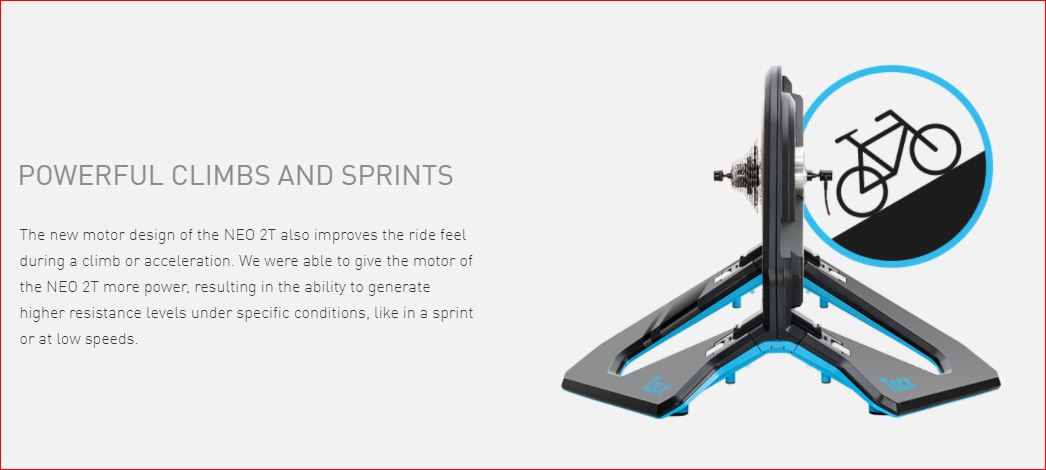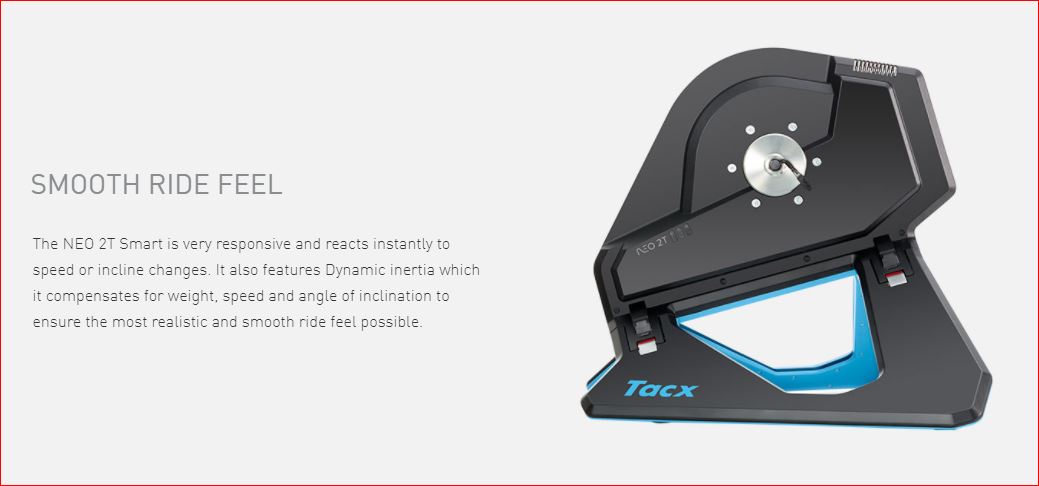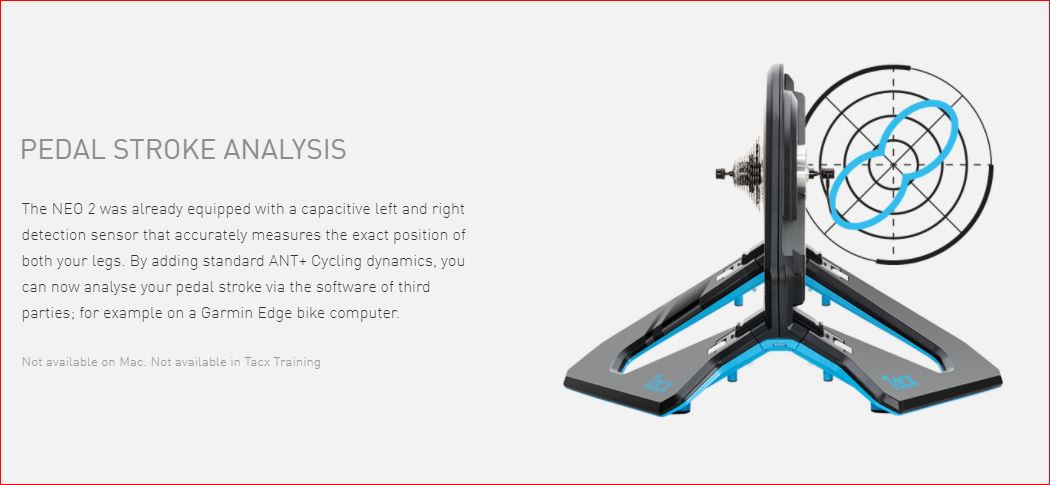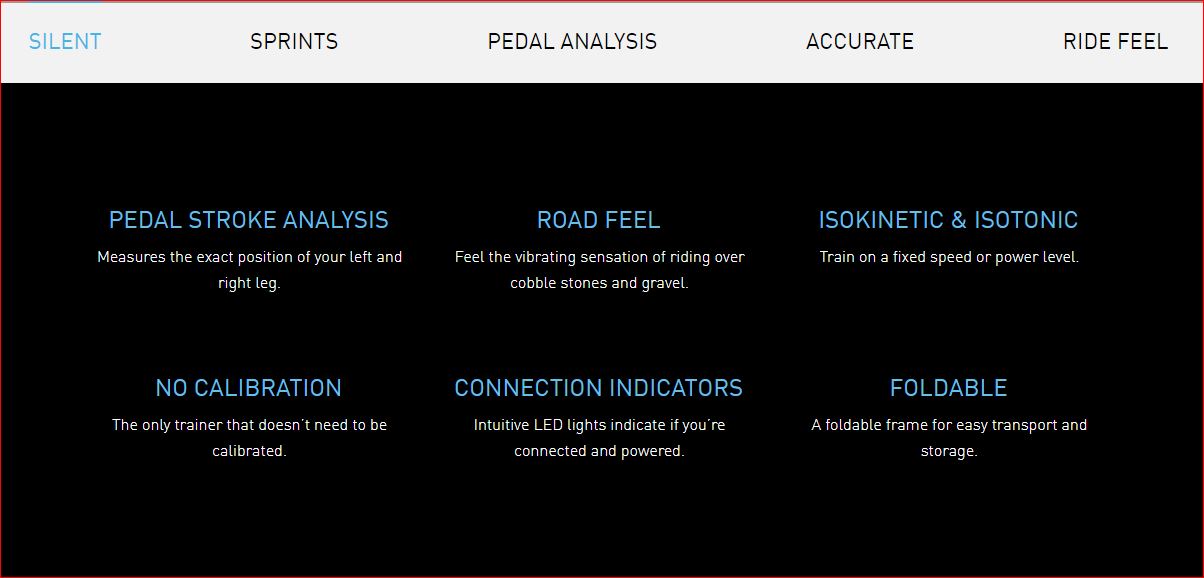 COMPATIBLE IWTH MANY AXLES The rear axle of the NEO 2T Smart is redesigned in order to make it compatible with more bikes, without the need for adapters. It is directly compatible with all bikes, only 135×10 and 135 x 12 you 'll need an adapter.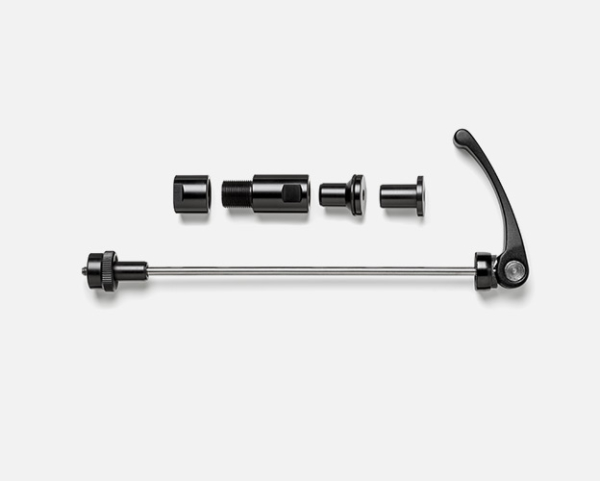 ROAD FEEL Experience the vibrating sensation of riding on cobblestones, gravel an many othe road surfaces. This immersive feature is unique to the NEO series and can be used in Tacx Films and Zwift.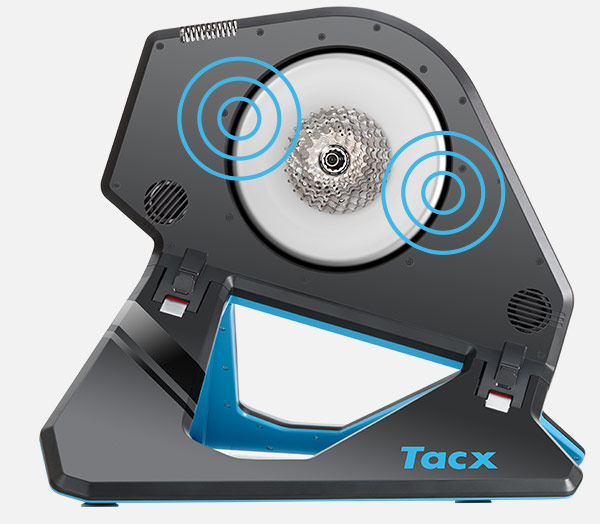 DESCENT SIMULATION At the top of a hill or mountain, there is always that exciting feeling of accelerating into a descent. Exactly that feeling is what this trainer gives you. The NEO 2T smart accelerates in a descent.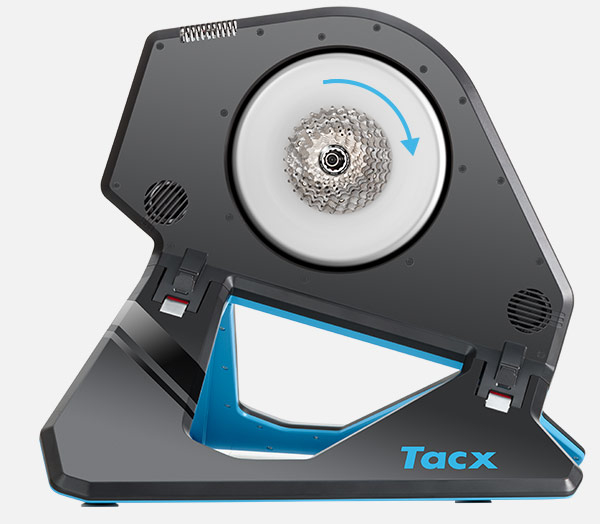 STABLE YET FLEXIBLE The design of the NEO 2T Smart allows a few degrees of movement to the left and right while cycling. Its frame follows the natural course of your body, bringing you a certain freedom of movement that improves the cycling feeling.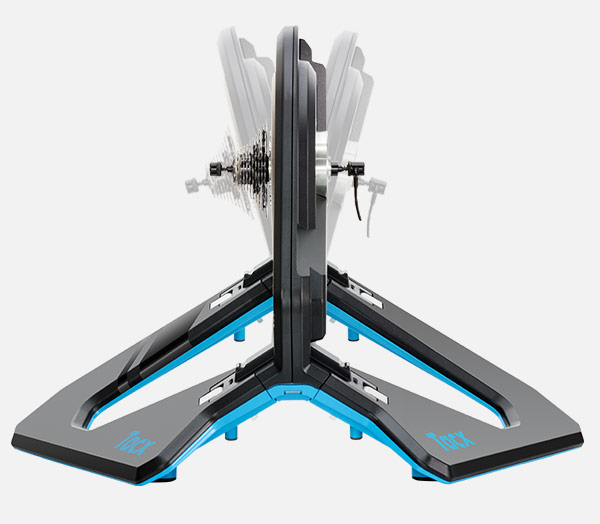 NO MAINS POWER REQUIRED The NEO 2T Smart doesn't require an external power source as it generates its own energy from your cycling movment. This direct trainer can easily be used anywhere you like. When connected to an external power source, the Descent simulations is enabled.